If you enjoyed your stay and would like to add a comment, we would love to hear from you.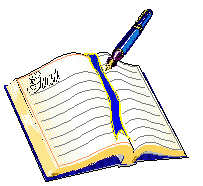 STORY TIME GUEST COMMENTS
We are so confident of our service that we even provide our new guests with contact details from past guests to take references.
Our Guest Book has "REAL" online reviews from the Disboards.
Online Discussion Forums about Story Time Homes Click here
Would you like to read more online reviews about Story Time Homes?. Click here .
-> ->-> More reviews ->->-> More reviews here.
***********************************************************************************************************************
REAL REVIEWS
Dear Tanya and Elias,we had a great time during our
family vacation at your 6 bedroom villa. The kids loved the game room and such
beautiful pool. The villa is just amazing! Thanks, Lugo family from Ecuador.
Gaby and Alvaro lugolaw@hotmail.com
________________________________________________________________________________________

Our kids think story time rental homes are the bomb! We enjoyed our stay so much in the Town Homes
that we returned and rented a villa this past year. We are always impressed with the cleanliness of the homes,
the economical value, and the responsiveness of the owner.
Our children have enjoyed all the kids activities at the club house as well as the ones that are provided
as a convenience in the rentals. , We found the entire experience to be very comfortable, fun - yet relaxing, and a great place to stay.
We have recommended it to others.
I should have written this long ago. I am back on
your site as I am looking to book my next Florida vacation and since the last time
we stayed @ Storytime 3 with our 4 young daughters we tried staying on-site and even
took a Disney cruise and never again will we cram all of us in to a room - even the
family suites we stayed in did not compare to our experience @ your townhome in
Florida. We travel from Canada and want a relaxing vacation and appreciate the
clean, quiet atmosphere, the fridge and many TVs and the pool where hubby & I can
take a dip with a glass of wine when the kiddies are all tucked in bed.

Thank you,
Louise Martinheira & family
_______________________________________________________________________________
This is over due, but we would like to express to you how much fun we had staying
in the Story Time Villa. Staying at the villa was over half the experience! Every
time we think back to our vacation, the first thing that we remember is this house.
It was incredible! We truly enjoyed the experience. Thank you so much!!!!!!
____________________________________________________________________________________
We recently stayed at Story Time 3 and it wasfabulous. The home is in great resort location,
very quiet/private at all times andvery clean. We were in Aww when we walked in.
Great attention to detail. The poolhouse was within 1 min walk. After a hot day at the parks
we were able to cool off n a splash pool. The pool was much deeper then the clubhouse pool.
____________________________________________________________________________________
Just wanted to let you know how much we enjoyed
We just returned from visiting Disney (August 24-28)
and were thrilled with the accommodations of Story Time #4!! So clean, exactly like
it was pictured.. so convenient to the parks, our own stocked kitchen and all linens
provided! We even packed less to come down since we had a washer/dryer at our
disposal... carry-on luggage only!!!

I still smile at the memory of swimming in the splashpool with my family after
viewing fireworks in the pouring rain in the Magic Kingdom!! Nothing like a midnight
swim to perk you right up!!

Hoping to return in the future and would definitely stay here again!
Hello Elias, Tanya & Paulina

Thank you so much for everything. We enjoyed staying in Story Time #3. The kids had
a wonderful time. The home was so clean and comfortable, we felt like we were home.
We would definitely recommend Story Time to our friends and family. Hope to be back
in the future.
Thank you again...
Story Time Kingdom.
I had done my research for over a year. This trip
was a gift for my grandaughter that I had promised when she was only three. I
searched the web and did my homework, and this was the best deal. Our stay was from
July 25-Aug 1 and the magic started as soon as we entered the beautiful home. The
pictures on the website don't do it justice. It was a wonderful week and it was our
home for a whole week. My grandson only 4 years old loved it so much, that when he
saw that we were coming home and driving up to our driveway..He said, "not this
house, I want to go to mickey mouse home"....that said it all. Thank you Elias and
Tanya for sharing your home and allowing us to enjoy as if it were our own Home
Sweet Home....We shall come back! Again Thank you so much for the wonderful stay and
our first visit to Magic Kingdom a memory to treasure for always........JR Martina
Monica Legacy and Draven hotzlips4u25@yahoo.com
________________________________________________________________________
We stayed in storytime 3 on a quick girls vacation for the moms in our group of friends.
We wanted to check out the arrangements before our big multi-family vacation in Dec. 2010.
We were pleasently surprised.
The condo was everything we had hoped for. It was exactly as pictured and very
clean. The laundry, pool, and kitchen made the trip. You can not get these extras
on Disney property without a huge expense. Everything went very smoothly with check
in and check out. The resort was spectacular. We went to Disney everyday and it
was a very quick trip. The resort is very close to many restaurants, starbucks, and
a super Target for everything you forgot and groceries too. We will stay here again
and would recommend it to anyone who wants to visit Disney on a budget. Thank you
for your accomodations and professionalism.
With gratitude,
Tiffani, Lisa, Vanessa, and Shawna tntpalmer@bresnan.net
_________________________________________________________________
_________________________________________________________________________________
Our family stayed in Storytime 3 May 4-11 and had a fantastic time. The resort is gorgeous and extremely well kept. Our townhouse was perfect! Elias & Tanya have everything you will need to enjoy a relaxing vacationwaiting for you. The home was clean and beautifully decorated.
Hello Elias and Tanya,
We wanted to let you know how much we enjoyed your rental home. It was like a home away from home. It was very clean and had a homelike atmosphere. I was'nt sure how I was going to feel about a pool in the back yard, as we have small children, but you planned for this and had security features in place. It was perfect. It was a real treat to swim at night after getting home from the parks or first thing in the morning before we headed out for the day. This was our first big family vacation and it was a true success. The house had lots of space, as there were 10 of us. The beds were very comfortable and the rooms were tastefully done.
Hello Elias and Tanya,
I just wanted to let you know how much we enjoyed our stay at your home. Story Time KIngdom.
This was our first trip to Disney, and we planned for over a year. I was so anxious for everything to go smoothly. I know I looked at every vacation home in Florida, but I kept being drawn back to yours. We heard so many horror stories of people who had booked a home, only to have their money taken, but upon arrival, finding they had no palce to stay, or finding that the vacation home was nothing like the one that they had seen pictures of. I held my breath from the minute we paid our deposit, but as soon as we drove into the driveway, I breathed a huge sigh of relief.
Your home is absolutely beautiful, and it was everything I anticipated and more. The pictures on your website do not do it justice. The house was clean and had everything we needed. The kids loved their theme rooms, and everyone enjoyed the pool and games room.I was also so surprised at how clean and quiet the gated community was. The other wonderful fact was that we were so close to everything. With just a short drive, we could find any type of restaurant imagineable, plus grocery stores pharmacies, gift shops, etc.....But the best part was how close we were to the parks. Within minutes we were passing under the Walt Disney World sign. This made it so easy to take a mid-day break.
We had so much fun, we are actually planning to return in two years, and I can guarantee that we will be contacting you regarding our accomodations. After staying in your spacious home, I would never consider a hotel room. There was lots of room for everyone, and it was so nice to be able to all sit together at the table and eat a home
cooked meal.
I am more than willing to recommend your beautiful home to anyone who is looking for a clean, relaxing home for their vacation. I am so glad that we chose Story Time for our accomodations. Thank you for helping make our dream vacation so special. See you in 2011!!!!
Woodstock, NB Canada
____________________________________________________________________________________
._________________________________________________________________________________
Story Time 2.
Hi I just wanted to let ya'll know that we had a great stay at storytime #2 March14-22. The townhouse was beautifully decorated and very roomy. Much better than the small rooms at the Disney resorts. The children loved the Mickey decorated room and my 4yr old would rarely even come out of the room. I loved the convenience of having the washer and dryer available to use when needed as well as Internet access to keep up to date on emails and etc. We will definitely plan on renting from storytime for any future Disney vacations. Thanks again.
Sincerely,
___________________________________________________________________________________
Great Trip. (Story Time 4 townhouse)
Hi Tanya,
We just wanted to let you and your husband know that we had a
wonderful time in your vacation home Story Time #4. You were so quick
to get the air conditioner fixed and made us feel comfortable that if
any further questions, etc arose that you were only a phone call
away. The children loved, loved, loved their bedroom and the adults
loved the entire house. My parents wished they had chosen to stay as
long as we did. We have never had such a relaxing vacation. Disney
was so easy to get to and we took advantage of the condo pool as well
as the pool at the clubhouse. We loved having a full kitchen and the washer/dryer.
Thanks again. Before we even reached the resort exit gates my husband
was telling me we need to come back. We will definitely be back
(hopefully sooner than later) and my parents and I have already said
we need to spread the word about your rental. We also love that you
have several homes that are literally just a couple of doors away if
we decide to get a larger group together. Again, thanks for such a
wonderful experience. This was our first time renting a vacation
condo so we were not sure what to expect. I think it will be tough
for anyone to even meet our standards after staying at your home.

Take care rmkreager@comcast.net
The Kreagers
____________________________________________________________________________________
Thank you! Guest Book comments
__________________________________________________________
Hello

We thought you had a lovely place. We very much enjoyed our accomodations.
Even more so once the noise was fixed out by the pool. We thought you
acted very promptly in addressing that problem.
You were also very nice to let us book in a little early as we had an
early flight.
We hope to come back again next year around the same time.
We really enjoyed your home.
Thank you. Myrna "The Gavins" <claudegavin@eastlink.ca>

ps your wife did a beautiful job decorating.
___________________________________________________________________________
Story Time Owners.
Thank you.
We really enjoyed our stay at Story Time and the townhouse had everything we needed for our vacation. We especially loved the code entry and not having to worry about a key all the time with the kids coming and going. We will definitely plan a return visit at some point.
Thanks again.
Beth Stevens Bstevens@hassk12.org
___________________________________________________________________________
Hi Tanya
I just wanted to let you know that we had a wonderful time while on vaction. The children had so much fun at Disney and at the condo!! It was such a great first time experience for them. We loved the convience of everyone having their own space and a place where the children could play and have their own TV.
Everything was so neat and clean. I have recommeded it to several of our friends and we would like in the future to rent the villa and have my whole family come.
Thank you!
Connie akemra1@aol.com
____________________________________________________________________________
Story Time Owners.
We enjoyed our stay at Storytime Rentals. The accommodations were comfortable and suited out needs. Everything was ready for our arrival. We had immediate service when we had a problem with the pool lighting. Thanks for making our stay enjoyable.
The Stream Family.
___________________________________________________________________________
Story Time Owners.
Great time had by all. I can't say enough about the house we stayed in. Whenever you rent a vacation home online you are never sure it will be the same as it was represented online. The villa at Windsor Hills we rented through Story Time Disney Vacation Homes far surpassed our expectations. From the moment we opened the front door we knew we were in for a fabulous vacation. The house was very clean and the rooms were exactly as they were advertised. My grandchildren are still talking about their rooms at the "house in Disneyworld."
We actually ate more meals in than we had planned too, because of the accommodations.
We felt Elias was only a phone call away, and that was very comforting.
I have recommended Story Time to everyone even talking about going to Disneyworld.
Thank you again, God willing we will be back in 2 - 3 years.
Michigan
___________________________________________________________________________
Story Time Owners.
Thank you very much for the use of your lovely 3 bedroomed townhouse. We all very much enjoyed our stay. As you stated it was home from home and everything that any family would need was supplied. When I viewed the pictures on your web site I did wonder could it possible be that good and I am delighted to say it lived up to my expectations and more. I would definitely recommend it to my friends and friends of ours who were out in Orlando at the same time and called to see us are considering booking for next year.. I myself would definitely be delighted to stay there again should I return to Orlando.
Story Time Owners.
It truly was a wonderful place to stay, The rental was flawless, everything was as it was stated. I would highly recommend you to anyone wishing to stay in that area..
thanks again
The Herman's
______________________________________________________________________________________
Story Time Owners. .
We wanted to let you know how much we enjoyed your townhome. We loved the Disney
theme and the convenience to the parks. Everything was great!! We will be back.
Thanks.

Judi Cook judiandstevcook@netzero.net
Greene, NY

___________________________________________________________________________
Dear Elias and Tanya,
We cannot say thank you enough for all your help in making our trip wonderful. This was the first trip we have stayed offsite of Disney property and it was just perfect. There was enough room for all of us to have our "space" and it was great to get away from the chaos of the week at Disney.
The townhouse was more than we could have imagined, even with the pictures posted on your website. No complaints and it was so clean and warm and welcoming.
We want to thank Elias for stopping to introduce himself as we were leaving on Fri. morning. What a nice and very unexpected thing to do. We appreciated that more than you will ever know.
We hope to return to your properties, very soon and will be happy to make recommendations to our friends and family when someone is looking for a place to stay.
Thanks again for making our week magical!
The Nothnagels
____________________________________________________________________________
Dear Tanya and Elias,
We would like to share our wonderful experience we had at your Disney Vacation Home. The home is better than any of your pictures portrayed. It was "delightful". Even though my children are older they certainly enjoyed the "Disney Experience".
The home was clean, cheery, and felt like home from the minute that we walked in the door. The pool and jacuzzi were just what we needed after a day at the park, warm and relaxing.
There were many choices of restaurants and grocery stores within 2 minutes from the home. Very convenient to all the parks, Downtown Disney, Disney Sports Complex, and Universal Studios.
I was very hesitant about not staying in the park, but your home was a wonderful alternative for a large family. I would recommend this to a large family or 2 or 3 smaller families. The three master bedrooms were very comfortable and beautifully decorated. Not a detail was missed!
I have told many friends and family about your home and hope to be back in the near future.
PS: Thank you also for being so professional with all the correspondence. There was nothing left out. Everything was explained and very smooth transactions.
Have a Magical Day!
Springfield, PA
Elias
Thanks a lot for being a part of our family vacation memories. We had a great tme and your home provided us with all the convenience of "Home".
God Bless and Happy New Year.
Sincerely. Dr. Gina Viernes.
gviernes-smiledental@hawaii.rr.com
---
Dear Story Time Owners,

We rented your 6 bedroom villa for the Christmas
holiday and wanted to let you know how delighted we
were with our stay. Our family arrived to a
beautifully decorated and spacious home which even
included a Christmas tree! The villa could not have
been more convenient to the Disney parks and local
amenities. In addition, we found your team to be
gracious and responsive to our last minute needs.

Having stayed in the Disney area and even at the
Disney resorts in the past, we feel confident in
saying that our stay was truly exceptional at the
Story Time villa. It allowed our family to relax,
visit and share meals in between our visits to local
attractions, while enabling us to retire privately for
the night in the well-appointed bedrooms.

Thank you so much for adding to our magical experience
and being a part of our memorable visit to the
Orlando/Kissimmee area.

We will recommend your villa to our friends and family
and will be sure to stay with Story Time in the
future.

Sincerely,
The Pargmann Family

Kelley Pargmann <kelleypargmann@yahoo.com>

---
Dear Storytime , We had the pleasure of staying with you last fall and wanted to thank you for making our vacation a dream come true. As someone who would never normally stay off site , I was weary of staying anywhere but on Disney property. So when circumstances arose that prohibited us from doing so I became worried we would never find anything that would compare. I was totally wrong! Here is what I found in my stay with Storytime vacation homes. 1. We were very close to the parks! Great for those of us ( namely my whole family) that are not early risers. 2. A very safe and secure location. ( Orlando can have a mix of good and bad and I was pleased at how secure and safe Windsor Hills was) 3. A nicely furnished , kid friendly , and parent friendly townhome. ( My kids loved the themed rooms , and I loved the decor and quality of the furnishings . 4. Convenience !!! Washer / Dryer , pool , playground ( one of the best I have taken my kids to / great layout , so kids stay safely within fence ) , full kitchen , and more. 5. Great rates . We were able to stay longer , and enjoy our vacation for much longer than we would have otherwise. Which is a dream to a family with 3 kids! 6. And lastly for a family with kids with food allergies it was quite literally a life saver for us. Preparing our meals in the kitchen not only saves a great deal of money , but allows us to know out child is consuming only what is safe. We are so thankful to be able stay and vacation in your beautiful home. PS Just kind of a side note. My boys loved the rooms so much that they have given me the task of making their room like the one near Mickey's house. Thank you and Happy New Year ! & nbsp; Mike , Michelle , & Kids
by <A href="mailto:catgirl020